5* Taste

#1 Rated Alcohol-Free Beer on Trustpilot

4 Natural Ingredients

No additives, no flavourings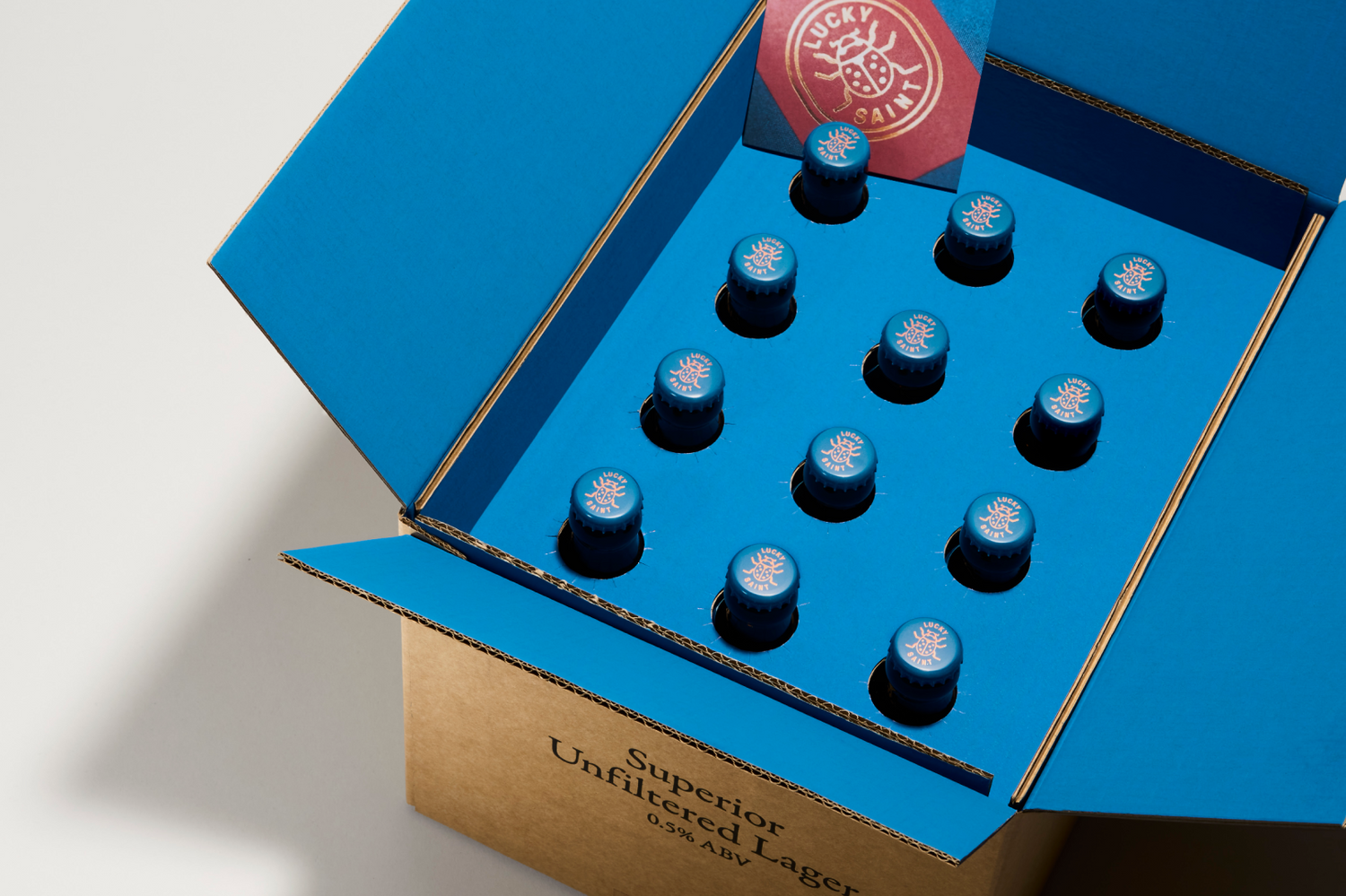 Award-Winning
Alcohol-Free Beer
A classic, refreshing lager with a citrus hop finish. Shop today for £10 off your first order.
SHOP NOW
The UK's #1 Dedicated Alcohol-Free Beer
"The best alcohol-free beer available. Avoids the sweetness that AF beers usually have"– Chris
"Best non-alc beer I've tasted, low calorie, no sugar and so refreshing."– David
"I'm so impressed. Great taste
and quick delivery"– Marian
"Swift delivery, well packaged for protection and fantastic taste!"- Mark
CAN YOU GET DRUNK FROM DRINKING NON ALCOHOLIC BEER?

+

-

You cannot get drunk by drinking Lucky Saint. Lucky Saint is 0.5% abv - this is classified as 'alcohol free' in Europe (and therefore in Germany, where we're made) and 'de-alcoholised' in the UK.

Many things we consume daily contain higher trace amounts of alcohol than Lucky Saint, for example an over-ripe banana, fresh orange juice or a piece of rye bread.
CAN YOU DRINK LUCKY SAINT AND DRIVE?

+

-

As your blood alcohol content cannot be raised with a 0.5% alcohol content, it is therefore safe to drive and drink Lucky Saint.
WHAT DOES UNFILTERED MEAN?

+

-

Unfiltered means that the beer doesn't go through the filtration process commonly used in brewing to remove tiny sediment particles in the beer. Why so? Because that filtration process robs the beer of precious flavour and character. Lucky Saint's long maturation process of four weeks allows the sediment to drop out of the beer naturally, meaning it can remain unfiltered, retaining as much flavour and body as possible.